1st July: CLOSED
11.17pm - still consolidating orders. We received 4 transfers but did not receive any email orders. please post orders asap
thanks
2nd July 3am: Placed orders for all! Checked through before we send orders. Everything is still available upon ordering.
9th July: Waiting for only dreamv items to arrive
13th July: DreamV is not ready to ship out ordered items! Now we are still waiting for dreamv to ship out.

Like we said but yet some girls don't trust us. We already stated that all other items will reach first because we ordered certain items in our previous sprees before so we know how long they will take but some girls doubt in us thinking we dragged deadline and are giving privileges to our members. Anyway, now you know dreamv is the one dragging and not other stuffs!


18th July: GOMEN! DreamV is still not ready to ship out ordered items! They replied stated items are only ready 23rd! Which means we might only receive it 1st week of Aug, Since there's no mails on SATURDAYS now.
23rd July: Agent stated yesterday Dreamv already ship out the items. Hope items might reach us fast! Join us for spree 3!
3rd August: Emailed everyone!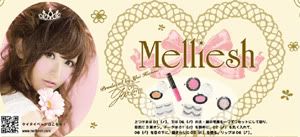 candydoll n mellesh spree:
http://community.livejournal.com/_spreee/2847953.html

Deadline: 30th June 2010 - Close 10pm sharp

Only join if you can wait 1-1.5mths for the items, considering we are ordering from many sites.
We are using EMS but it's the waiting time from seller + domestic postage that are taking some time.
More orders, cheaper shipping!
Spree will not be extend. date for Jill Stuart order ends 4th July

We need to state everything because gals will ask and we think we should let everyone know when and how long everything takes.


CECIL McBEE [SCHOOL LINE] ナイロンサブバッグ 2,940 円 SGD$53.76 (with agent fee)
HELLO KITTY VoeuX 【スペシャルプライス】キティースクールBag 2,940 円 SGD$53.76 (with agent fee)



CECIL McBEE ハート柄エコBag 2,100 円 SGD$38.40 (with agent fee)
me jane 合皮2wayバッグ (colours available) 6,195 円 SGD$113.26 (with agent fee)
Who says you can only get them in Japan?
As long as they are available online anywhere in Japan, we will of coz try our best in getting them for you! We dislike the "I really want that but noone's helping me to get it" feeling so we totally understand! ^^
And we do not need anything in this spree because we have friends going and already back from Japan with our stuffs so we are only doing everyone a favour. We do make human mistakes sometime so bear with us.
We don't welcome impatient and fussy spree-ers. Please do not take us for granted.

Some stuffs might be cheaper than what you see online
Example candydoll mineral face powder. It's around sgd$28 without international postage in spree #01
But prices do have little difference in every spree, depending on rates and international postage. More orders, cheaper postage.
International Postage: We calculate by weighing every single item this is to be fair to everyone because some things tend to be super light and likewise, some things are over weight.
ONLY paris kids and light comestic items (melliesh n candydoll etc) will be divided by qty ordered

1st payment: item price x 15% agent fee + handling fee
2nd payment: International postage + bank fee + misc fees (divided) + local postage(normal or registered)
NO OTHER hidden fees! We spree so we can get our items at lower prices rather than paying the high international shipping.
Do not take us for granted though. We have gals asking us to make payment for them first. We WILL NOT do such stuffs. AND if you think you can find cheaper source than Japan online sites, go ahead. Noone is forcing you to join us. Everyone jolly well knows that we have to pay agent fee.

Please take note: If you are the only gal ordering from a certain site that needs domestic fee when you did not reach their stated amount for free domestic, you have to pay the fees etc alone BUT INTERNATIONAL shipping will still be shared among all orders.
*domestic shipping = postage for items to agent

LINKS (anything not stated but you need us to place order so to share international postage, just show them to us)
http://shop.san-x.co.jp
http://shop.sanrio.jp/
http://item.rakuten.co.jp/pariskids
http://www.swimmer.co.jp
http://e-coma.jp/lizlisa
http://www.jillstuart-beauty.com
http://melliesh.com
http://candydoll.jp
http://shop.galspop.jp/shop
http://www.rakuten.co.jp/coquettish
http://my-fashion.jp/ladys_shop/sweet/index.html
http://www.steamcream.co.jp
http://www.rakuten.ne.jp/gold/curvys
http://www.fancl.co.jp/index.html
http://www.rakuten.ne.jp/gold/dreamv
http://item.rakuten.co.jp/raindrops
http://gw.tv/fw/
Love Clover: http://gw.tv/fw/b/pc/Brand.html?mthd=09&SC=0F1&BC=LOE01&A=01&D=00
http://www.dhc.co.jp/main/main.jsp
http://top.dhc.co.jp/shop/skin/hellokitty/index.html
http://www.rakuten.co.jp/kireiplaza/
http://www.rakuten.ne.jp/gold/chocomint/

LIKE WE STATED, YOU CAN ORDER ANY ONLINE JAPAN SITES AS LONG AS YOU PAY FEES.

Email: yura_pockylover@yahoo.com

Deadline: 30th June 2010
Use translation to translate (we don't know what translation to use sorry)

Email: yura_pockylover@yahoo.com

Prices and Fees to pay
(*means 100% need to pay)
*Item Price
*Agent fee 15%
Bank Transfer Fee 300yen (divide by items ordered)
Domestic Shipping is free for some sites if stated amount reached
*International EMS shipping 1kg 1,800 yen
Package fee 800yen (if required when items ordered needed a better packing, we will be charged. Agent will let us know beforehand)
*Local Normal Postage
*(Registered Postage S$2.24)

Transfer Details
Payment's account number
POSB Savings 071 36370 8
UOB Uniplus 380 378 190 5

Exchange Rate used
Rate 100yen - SGD$1.59

International Shipping Details
EMS shipping 1kg 1,800 yen (divide by items ordered/by grams)
*check Japan Post Office Online for the full chart

1st Payment: Item Price x Agent Fee15% + Handling Fee $0.50
2nd Payment: International shipping + bank fee + local postage (registered postage)
International shipping + bank fee will be divided according to how many items ordered

Mode of distribution - via mail ONLY
Meet up will be opt if your items is very bulky
will not be responsible for lost of mail. Registered mail is highly recommanded
Handling fee: $0.50 (for envelope, bubblewrap, plastic wrap or zip lock bag, etc etc)

ORDER FORMAT


Please post order ONLY AFTER you made transfer.


LJ Nick:
Real Name(on ur package):
Email address:
Bank Name + Account:

Item #1
Item URL:
Item Name/Description:
Price: (Yen)
Colour: (In Japanese, same as stated on page)
Qty:

Item #2
Item URL:
Item Name/Description:
Price: (Yen)
Colour: (In Japanese, same as stated on page)
Qty:


Total No of Item(s):
Total price in YEN + FEE 15% = (example 315円 + 15% = 362.25円)
Total price in SGD: Yen x 0.0159 = S$

Total amt to transfer for 1st payment: (Total price in S$) + $0.50 (handling) = SGD$

Transaction Details
IB nick: needed!
Date and Time: for ATM Users
Amt transferred:
Transaction Reference :

http://item.rakuten.co.jp/curvys/c/0000000618/